We take pride in being a vibrant software development company that our customers can rely on for industry-specific expertise and knowledge of the competitive landscape.
When you choose NextGen, you get a quicker time to market or a faster in-house deployment of your new application, confident that the software has been thoroughly tested during each phase of development.
For example, our team will make suggestions about the most appropriate user interface, the best design for your database (should one be needed) and what is the most suitable architecture for the project. Each of these aspects gives us an opportunity to address your competitors' software deficiencies so we can build a much more viable product for your end users.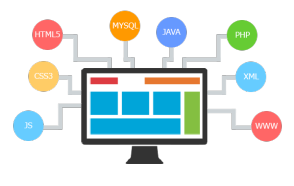 You need a software product that offers customers something they've never seen before but have been wishing for all along. Our creative team is highly motivated to come up with a way to make your application unique and therefore more appealing to potential end users.
If positioning your software's capabilities in the marketplace is less of an issue, such as when developing an application designed solely for in-house use, you can rest assured that what we develop will still be highly engaging and will help your employees do their jobs more effectively.
The popular frameworks on which we work are:
Codeignitor: The USPs of Codeignitor as a platform lie in the fact that it does not require an installation, provides MVC architecture and code re-usability. The speed, built in security tools and ease of compatibility enhances the overall experience of using the platform.
CakePHP: CakePHP is an open source web application framework. It follows the Model-View-Controller (MVC) approach and is written in PHP. It is one of the simplest, fastest and cheapest frameworks available out there. We provide easy payment gateway integration and server deployment and configuration with CakePHP.
The languages primarily used in web development are:
PHP: The PHP Hypertext Preprocessor (PHP) is a programming language that allows web developers to create dynamic content that interacts with databases. This feature of PHP makes it the best bet for developing web based software applications.
HTML 5/ CSS: It wouldn't be entirely incorrect to say that HTML5 is the mother tongue of internet. It is suited for a range of devices, offering multiple application functionality. HTML5's flexibility for updates and a more logical coding process makes it even better.
.NET: The reduced amount of required coding in .NET, makes the framework quite lucrative. The safety and scalability provided are highly dependable. It also makes it easy to maintain pages and helps in language independence.
We are Trusted PHP Development Services Provider
NextGen is a leading PHP development company offering comprehensive range of custom of PHP application development services that steer your business to the next level, streamline processes and enhance growth. Our team of highly proficient developers with extensive experience in custom PHP development have been building mission-critical web applications supported by professional project management processes and work methodologies.
We have successfully leveraged the power of the simplified code of this server side scripting language to develop highly dynamic websites, complex web applications and database-driven websites. Our PHP experts adhere to industry best practices to implement mature PHP solutions that align with our clients' business strategies.
Advantages
Skilled PHP developers
Use of the latest tools and technologies
Regular reporting and project updates
Expertise in Website & Web App Development
Responsive Web UI/UX Design
Fast turnaround time
Cost effective solutions